Deacons/Teachers/Leaders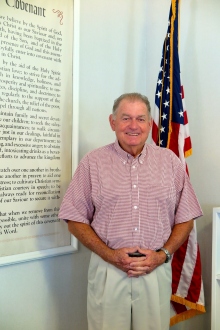 Jerry Crutchfield

Deacon/Co-Ed Class Teacher
Jerry Crutchfield has been a deacon/teacher at WLBC since 1967.

Jerry is married to Sarah Alice and they have two children (Tony and Pam Crutchfield) and two grandchildren (Alex and Anna Crutchfield).

Jerry is a semi-retired land surveyor and has been a member at WLBC since June 1951.

His church membership has always been at WLBC (66 years).

In his spare time Jerry enjoys fishing and gardening.